Advisors for Iasis Molecular Sciences have provided objective business, scientific, and clinical advice to aid our development efforts.
Mr. Chris Rivera, Dr. Christopher Porter, and Mr. Jary Krauser have advised Dr. David Vachon through the Washington, Innovation Network (WIN) program, managed by the Life Science Washington Foundation. Mr. John Overby is a consultant for the Ignite North West Accelerator program of which Dr. David Vachon is a graduate. Dr. David Grainger is a consultant to Iasis Molecular Sciences' for an award entitled "A Novel Urinary Catheter with Tailorable Bactericidal Behavior" funded by the Department of the Army and the Congressionally-Directed Medical Research Program.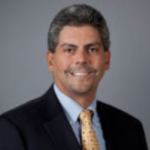 Mr. Chris Rivera is the President and Chief Executive Officer for Nativis located in Seattle, Washington. Chris has spent the past 30 years in numerous leadership roles in the biotechnology industry, including the Founder and CEO of Hyperion Therapeutics, which was acquired by Horizon Pharma in 2015, Senior Vice President and head of Commercial Operations at Tercica, where he led the cross-licensing transaction between Tercica and Ipsen, and Genzyme Therapeutics, where he built and ran Genzyme's US Renal Commercial Operations, and helped launch Genzyme's Renal division globally. Prior to Genzyme, Dr. Rivera helped build Cephalon and Centocor's commercial infrastructures.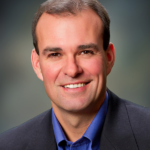 Mr. Jary Krauser is the CEO of StratusG Consulting, located in Seattle, Washington. In addition to serving as President and CEO of StratusG Consulting, Jary continues to leverage his 20+ years of executive experience with a wide variety of clients primarily within the Life Sciences, High-tech, and Aerospace verticals.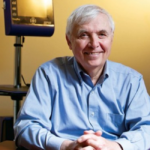 Dr. Christopher H. Porter has had a 40-year career in the medical-device and biotechnology industries. He has been influential in introducing over 35 medical products and is the holder of 42-US medical device patents. Chris has served in a variety of positions (CEO, General Manager, top technical and top manufacturing positions) in major corporations (3M, Johnson and Johnson, and Pfizer) and early stage medical companies. At present, he is devoting most of his efforts assisting early-stage companies, mentoring, and participating in entrepreneurial education at Seattle University (SU) and University of Washington (UW).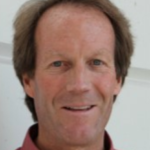 Dr. David Grainger is the University Distinguished Professor and Chair, Department of Bioengineering, Distinguished Professor of Pharmaceutics and Pharmaceutical Chemistry,  Adjunct Professor, Department of Orthopedics, Adjunct Professor, Department of Chemistry, & Professor of Bioengineering at the University of Utah.  David's research focuses on improving drug delivery methods, implanted medical device and diagnostics performance, and nanomaterials toxicity.  He consults widely for the biomedical device and pharmaceutical industry and has been a principle player in 6 biotech start up commercialization efforts.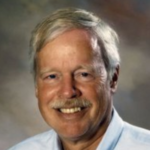 John Overby is Spokane's Ignite North West Accelerator Consultant, Coach, Advisor, Mentor and Serial Entrepreneur.  He has been assisting the Greater Spokane region with developing technology based companies thus creating job opportunities and economic growth in the area.  John has valuable expertise, from creating successful back to back INC 500 companies as well as directing Client Services at the Spokane Intercollegiate Research and Technology Institute (Sirti). John also founded or co-founded three companies, all of which were among the fastest growing companies in America under his leadership and all companies were successfully sold.